Ten teddy bears are in the final stages of training for the annual Pidley International Teddy Bear Freefall Competition, a charity jump that takes place at 10am on Saturday 1st September at Rookery Farm Fisheries in Pidley, near Huntingdon.
Click below to view the video of the day:
The soft toys are hoping to top last year's record-breaking £2,500 raised on the day, providing vital funds for local charity Pidley Mountain Rescue Team which provides specialised equipment for adults and children in Huntingdonshire coping with disability or mobility issues.

The dare-devil professional parachuting teddies, sponsored by local companies, will be jumping from a Cambridge Aero Club plane into the skies over Pidley village; each one focused on landing the nearest to the winning pot of honey.

"The Freefall Competition is a great day out for all the family and the teddy bears need plenty of encouragement from the crowd," says Pidley Mountain Rescue Team's chairman Trevor Peacock.

"Please bring your own well-loved teddy bears as supporters and to take part in the 'Best Dressed Teddy Bear' competition. Gulliver, our giant straw teddy-bear, returns to greet visitors as they arrive and our new addition to the team, Bomb Disposal Teddy Bear, needs plenty of help in defusing a package using our giant wire buzzer game," says Trevor.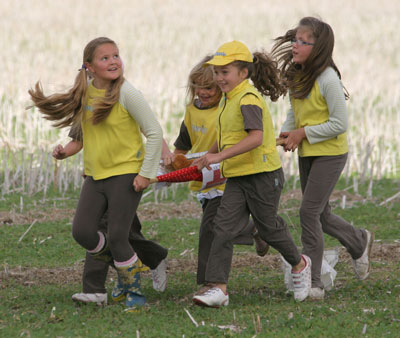 The Somersham 1st Brownie Pack will again be providing stretcher-bearer services and first-aid to the teddies and thanks also go to Cambridge Aero Club, host farmer Kelvin German at Rookery Farm, and the 2331 Squadron St Ives Air Training Corp who will be helping the event run smoothly on the day.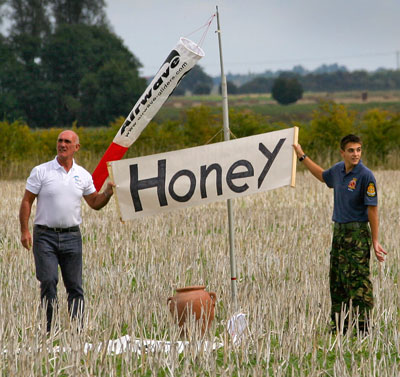 If anyone would like to contribute to the work of Pidley Mountain Rescue Team the charity has a new text donation line. Please text 'PMRT44£10' to 70070 to give £10, or any other full pound amount up to £10.
Thank you to the sponsors of the
International Teddy Bear Free Fall Competition 2012
The teddy bears were sponsored by:
The Mad Cat Inn Pidley & The Royal Oak Warboys 01487 842245

Phebys - Chartered Certified Accountants Phone 01480 896267


Pryanduke Kennels Chatteris - Dog Breeders and Kennels 01354 693590

M Upchurch & Sons, Pidley, Farm Shop

Pidley Paintball - 01487 841330 www.pidleypaintball.co.uk

The Boothman Family

Smart Control Solutions - Industrial Electrical & Panel Builders 01480 211234 www.smart-control.co.uk

Ivo Business Solutions - Procurement and commercial consultants - www.ivosolutions.com

Thames Laboratories - Assessing & Managing Asbestos, Legionella, Fire, Energy 01480 891800