---
Mrs Catherine Drain – from Stukeley received a Roma Sorrento portable mobility scooter to aid her in her mobility and reduce her dependence on her husband.
Frank from Pidley was having difficulty moving and wasn't able to get out of his chair without help. The Pidley Mountain Rescue Team was happy to help out with a rise and recline chair, which gave him back his independence.
---
Ten-year old finds his voice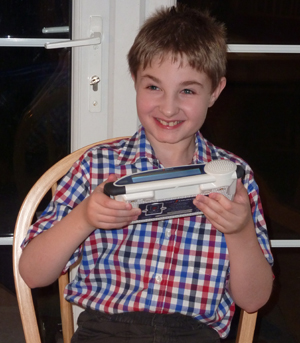 A ten-year old from Hemingford Grey, who has never spoken, has said hello to his Nan for the very first time thanks to a specialist communication aid. Matthew Robey is severely autistic and completely non-verbal. But now he is looking forward to talking to friends, family and carers thanks to his new Lightwriter which has given him a voice. 
Lightwriters are small, robust, portable text-to-speech communication aids specially designed to help people with speech loss resulting from a wide range of acquired, progressive and congenital conditions.
Funds for the £3,300 Lightwriter were provided by two local charities – the Pidley Mountain Rescue Team and Huntingdon and District Round Table.  
Chairman of Huntingdon and District Round table, Lee Brooks, said, "It is wonderful to be able to donate this money to the Matthew. We were all very moved by his story. Joint donations like this are important to us and it meant we were able to get the whole amount required for the Lightwriter to Matthew more quickly."
---
Joe - a young lad of 14 who has no speech and limited sign language due to his physical disabilities.  PMRT supplied Joe with a Vilav S5 communicator allowing Joe to talk at the touch of a button using a touch screen key pad with simple signs and diagrams.  He can now talk to family, carers and friends at his wheelchair club.
---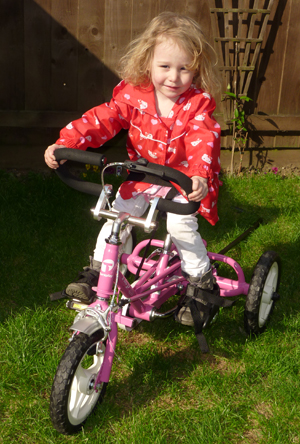 Ellie Chamberlain – a trike was supplied for Christmas. Ellie suffers from Ataxia and is Hypermobile and has problems with her balance. As a result she falls constantly and can't ride a standard bike. PMRT supplied a specialist Trike to help with her strength & confidence and allow her to go for short bike rides with her mum helping.