Below are some of the people we rescued in 2012
---
---
Connor Kelly – Somersham aged 9 years. Connor has hypersensitive sensory system and can not maintain concentration and has reduced ability to maintain his posture. A Bear Hug Belt has been delivered which Connor is able to wear at school. It is helping with his concentration, attention and body posture.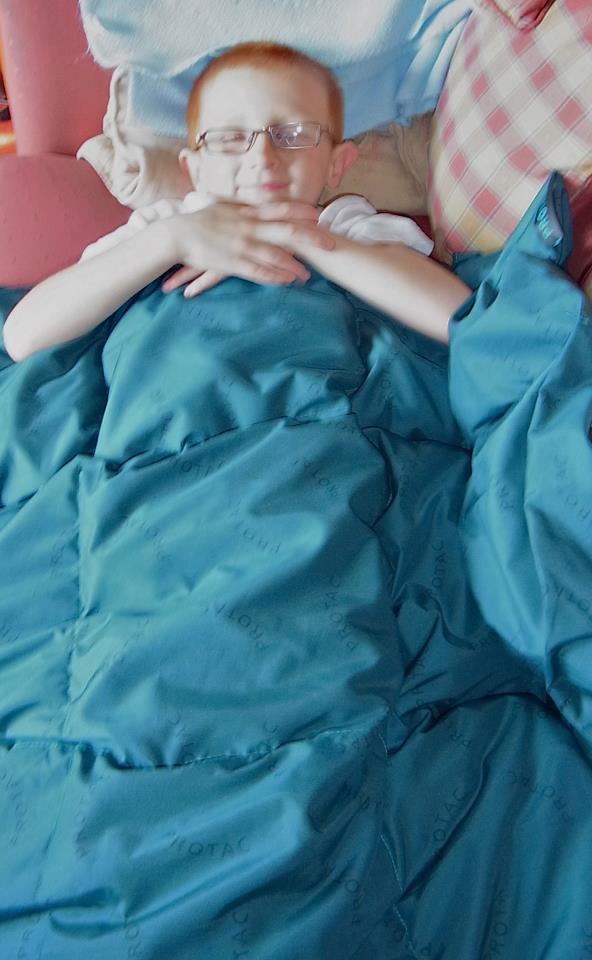 Here's a very comfy Charlie from Warboys benefiting from his very own sensory 'ball' blanket. This has made a huge difference to six-year old Charlie's sleeping patterns - with Mum and Dad getting a decent night's sleep for the first time in a long while.

The £60 blanket is filled with loose balls, which help stimulate the tactile, muscle and joint sensations. This can lead to an improved body awareness, a feeling of calmness and added security, and is especially beneficial for kids with ADHD. A child's tendency to wake up during the night isalso reduced. The blanket can be used for therapy, sleeping, creating a calming environment or general play.
---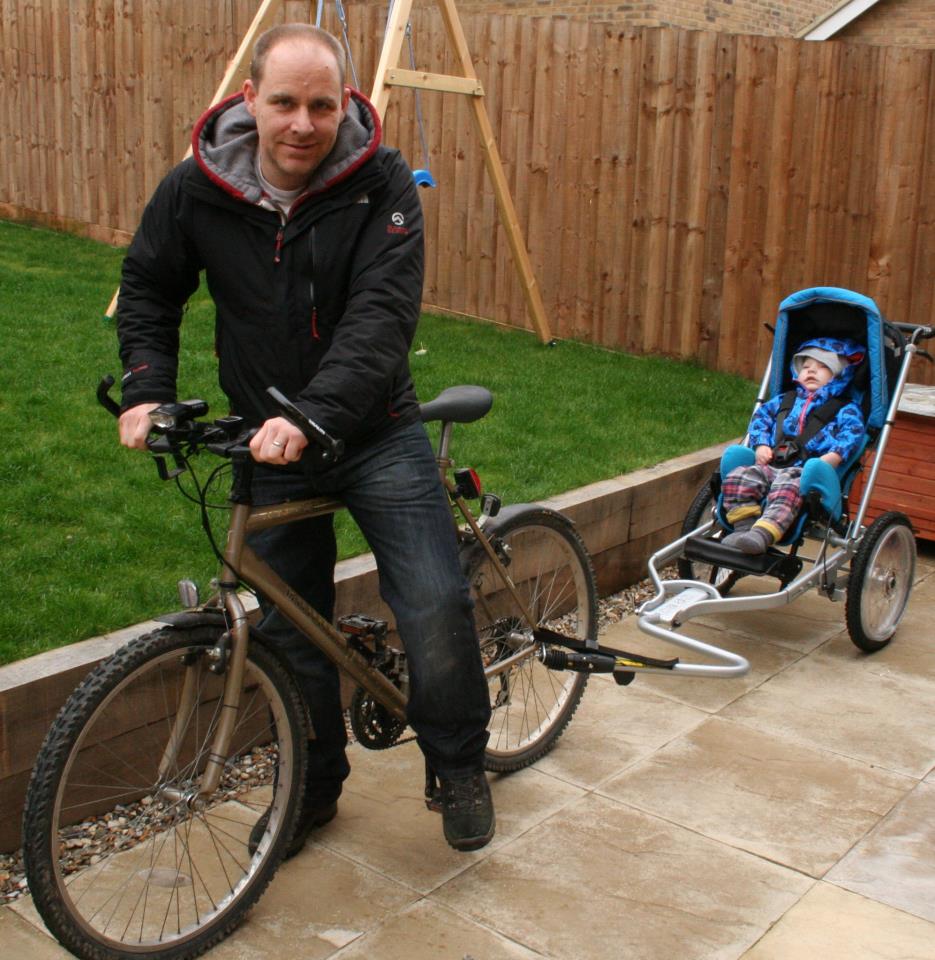 William from St Ives has a new three wheeler base for his Kimba Spring buggy, which also allows it to convert to a tag-along bike. William is 2 and suffers from lissencephaly, a rare brain formation disorder, and epilepsy. Dad is looking forward to taking William out and about on walks with the family dogs and with the bike.

The new base cost nearly £1900, with PMRT contributing £1400 towards its cost.
---
Sarah is 8 years old and is seen with her Mother and sister Holly. She is looking forward to going on longer trips in the countryside now she has the new pushchair, her mother has written to the PMRT to say that it has helped to transform their lives.
9 year old Connor Stuart enjoying his new trike.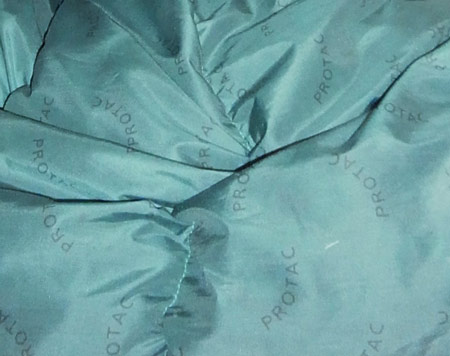 A Protac Weighted Blanket was supplied to a local child.
---
Our second spring rescue is 5 year old Kasper Atkins from Warboys, who is autistic and now has a Protac MyFit sensory jacket. Our rescue coordinator John saw the difference between Kasper wearing the jacket and when he takes it off: "It was an amazing change; the jacket lets him sit calmly and join in or watch the TV. He attends the local school in Warboys with his big sister and the jacket is making a big difference to his life."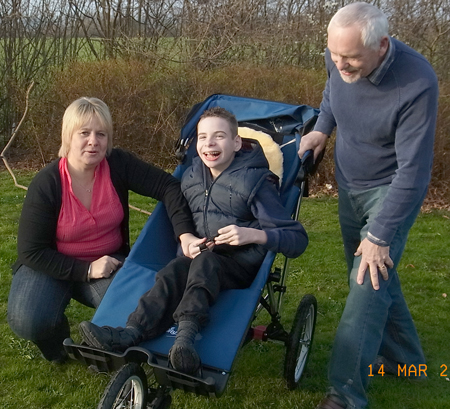 A very pleased Corey Sherington from Yaxley with his new buggy. PMRT has provided a few of these 'off-roader' buggies to kids of various ages with mobility problems as their wheelchairs aren't made for the real outdoors. Enjoy your buggy Corey!
---
Mr Peplow - from St Neots with his new mobility scooter. Mr Peplow has various medical conditions which makes it very difficult to get out and about - the mobility scooter will give him a lot more freedom and independence!
Electric scooter
- a lady from Upwood, referred to us by her occupational therapist. An electric scooter is helping her to get out and about as she has a joint problem which means she cannot walk very far independently.
---