Below are some of the people we have rescued in 2014...
Jess aged 4 1/2 years, from Somersham, suffers with severe communication problems due to significent Autistic Spectrum Disorder. PMRT have provided her with a specialised electronic communication system that she can use both at home and at school.
---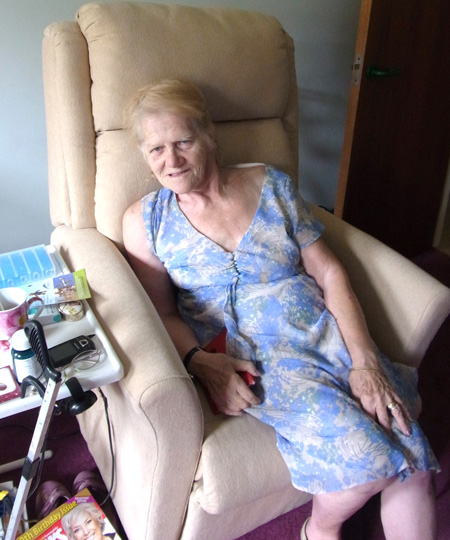 Rose Allen is very happy with the new reclining chair that fits her perfectly.
---
We we supplied a Dark Den, weighted blanket and weighted vest to Kerem Eryilmaz aged nearly 4 from Ramsey, who suffers from autism and disturbed sleep pattern. The family was very appreciative of the charities help.
---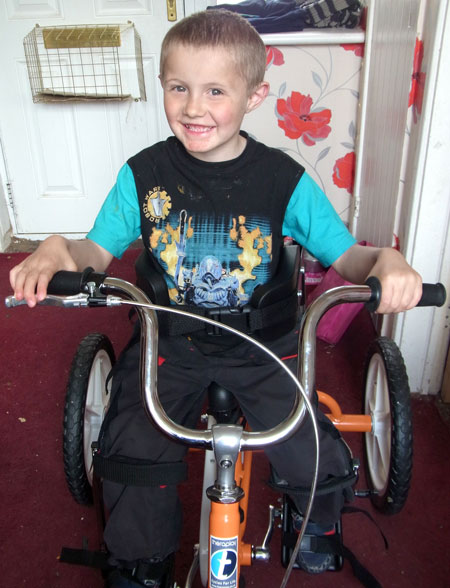 Peter Boswell - aged 5, suffers from delayed physical development, with walking and posture difficulties, as well as  expressive language problems, however he is a very happy little boy who is very happy indeed with his new orange (his favourite colour) trike.
He lives in Huntingdon.
---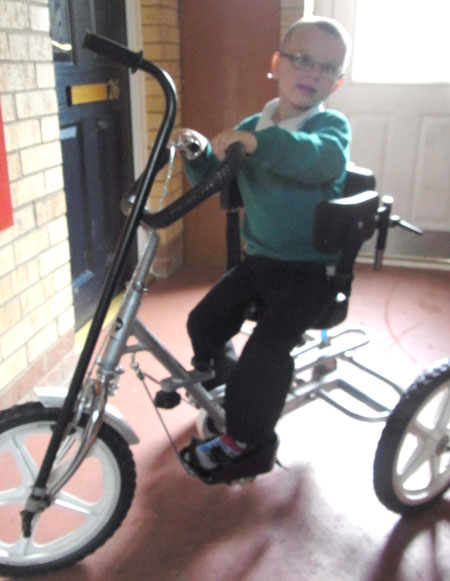 Ryan Brackley, from Huntingdon, with his repaired trike,
---
Amanda Cass from Eynesbury, with Jim Nelson our new Chairman and the mobility scooter we supplied. Amanda suffers from a crumbling spine and frequent falls, the scooter will give her more independence and enable to go out on her own and was very appreciative of the help.
---
A recycled mobility scooter rescue for PMRT this week - our applications officer John reports that Mrs Lane from Ramsey is very appreciative of her mobility scooter, which had been returned by a previous rescuee. The scooter had a full service, safety check and a new charger from Orchard Mobility before it was issued out to Mrs Lane.
---
Issac Lawrence - aged 7 years from Hartford. New trike supplied and both Mum and Issac very pleased with it.
---
It didn't take Bryany-Anne too long to customise her new trike with her favourite toys! Bryany-Anne is from Huntingdon and is nearly 4 years old. PMRT has provided her with a refurbished Theraplay Imp bike with one previous careful owner.
---
William Witterick, from St Neots. William has sensory processing needs, and was recomended to have the Protac vest by Mary Reed. His mother is delighted with the result and he takes it to school as well, it really calms him down and stops him 'running off' when being taken to school.
---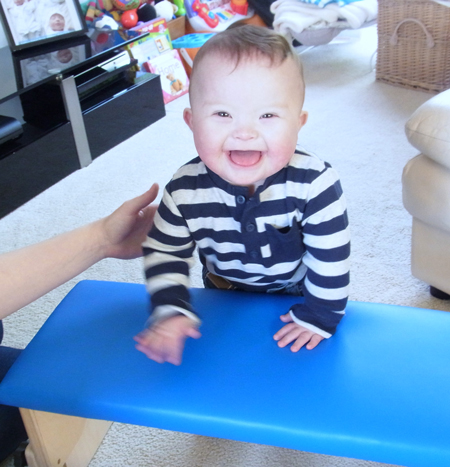 Nathan Alleyne, aged 10 months with Down Syndronne.
Lives in Alconbury and delighted with his new theraply bench.
---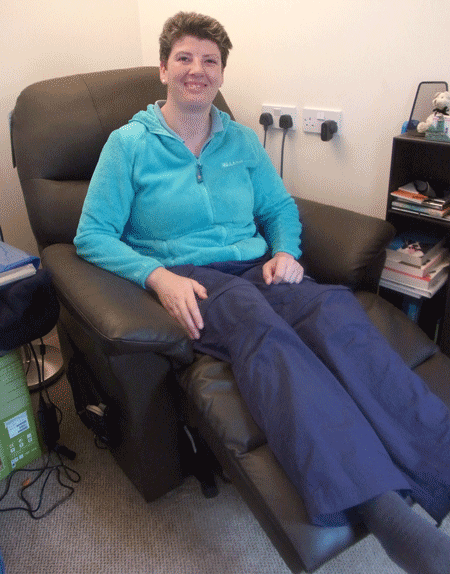 Kirsten from Huntingdon. Is very very happy with the twin motor reclining chair we have supplied. Kirsten is unable to walk or stand after a road accident when she was 21. Is a full time wheelchair user and has up to now had to stay in it in the evenings when on her own. Now with her new reclining and lift-out chair she is able to snooze in great comfort in front of the TV in the evening! She is a keen sailor on Grafham Water.
---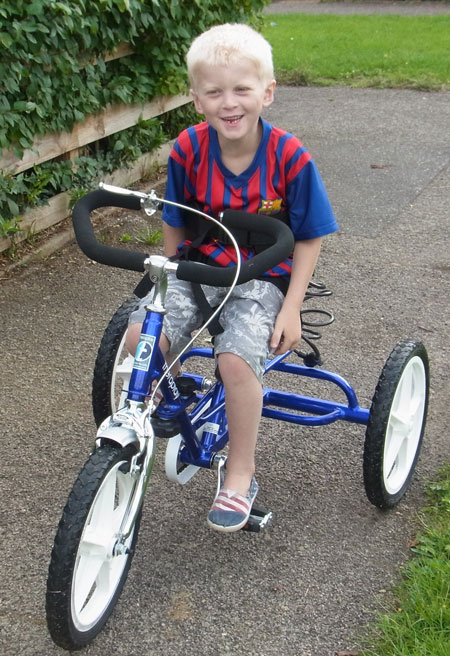 We supplied a Trike to Shay he's been on it morning till night practically every day he has had it!
---