Below are some of the people we rescued in 2015...
We supplied a colourful weighted blanket to Brandon from Bluntisham.
---
We paid for the installation of decking to help Andrew from Needingworth have better access to his garden.
---
We supplied a special trike for Ryan from Ramsey, aged 11, greatly appreciated it.
---
A special Tomato Jogger Buggy was suppled.
---
We supplied a specialised buggy for Ethan from Earith, who suffers from ADHD.
---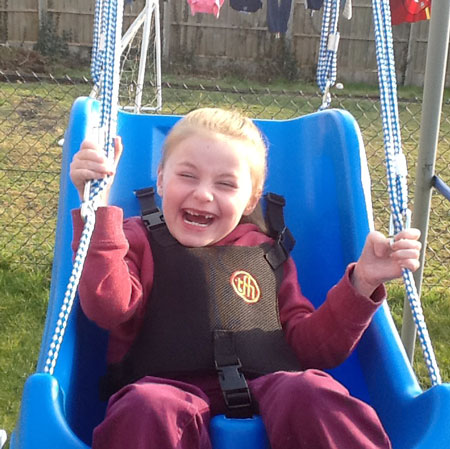 Emily - aged 6 from Offord Cluny, in the specialist vest and swing we supplied.
---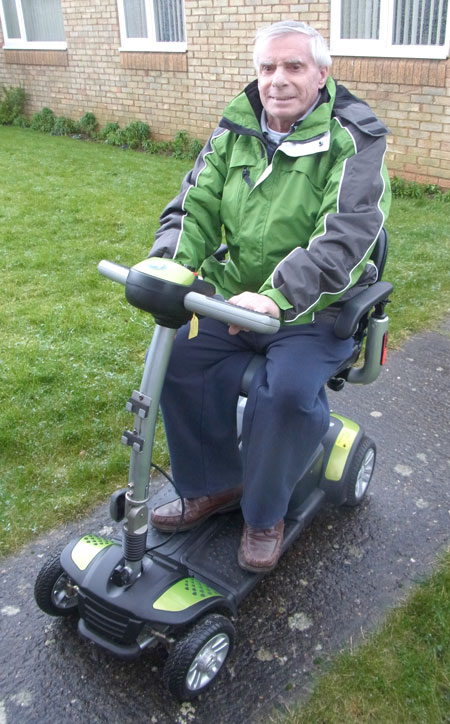 John Chamberlain - from Eaton Socon we delivered a scooter as John has significent breathing difficulties.
---
Callub  Scotney from Alconbury Weston, aged 2 years with Generalised Hypotonic and Global Develpment Delay - he has weak spinal strengths requiring additional support when seated.
---
Callum we supplied a specialsed tricycle.
---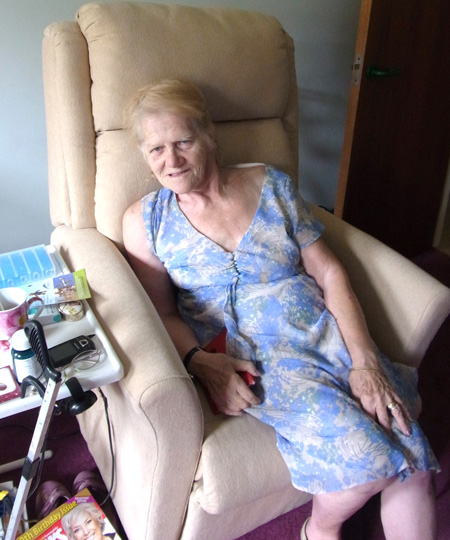 Rose Allen is very happy with the new reclining chair that fits her perfectly.
---
We we supplied a Dark Den, weighted blanket and weighted vest to Kerem Eryilmaz aged nearly 4 from Ramsey, who suffers from autism and disturbed sleep pattern. The family was very appreciative of the charities help.
---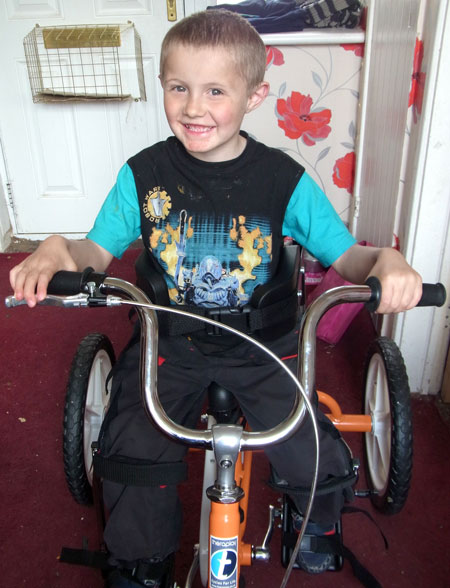 Peter Boswell - aged 5, suffers from delayed physical development, with walking and posture difficulties, as well as  expressive language problems, however he is a very happy little boy who is very happy indeed with his new orange (his favourite colour) trike.
He lives in Huntingdon.
---
Amanda Cass from Eynesbury, with Jim Nelson our new Chairman and the mobility scooter we supplied. Amanda suffers from a crumbling spine and frequent falls, the scooter will give her more independence and enable to go out on her own and was very appreciative of the help.
---