Below are some of the people we rescued in 2013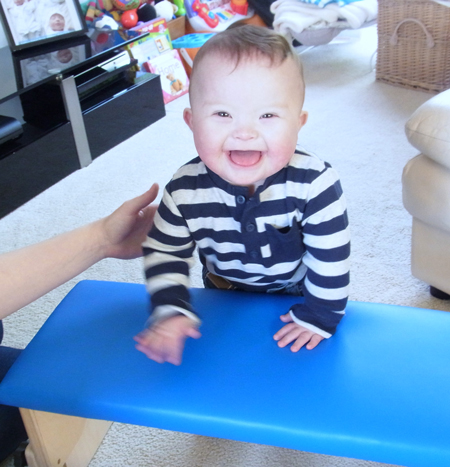 Nathan Alleyne, aged 10 months with Down Syndronne.
Lives in Alconbury and delighted with his new theraply bench.
---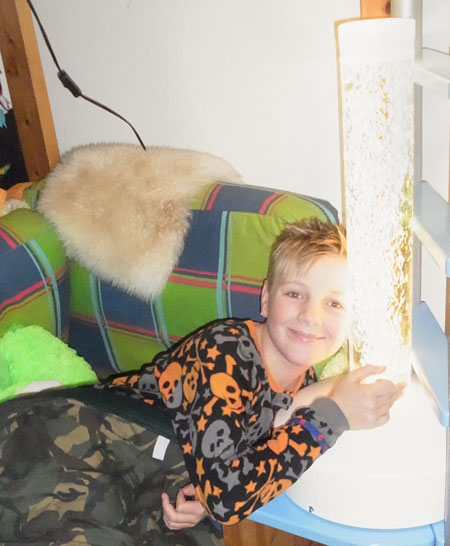 Aiden Morris from Pidley with the "bubble lamp" and weighted blanket that we supplied.
---
Toby Allen from St Ives with the weighted blanket that we supplied.
---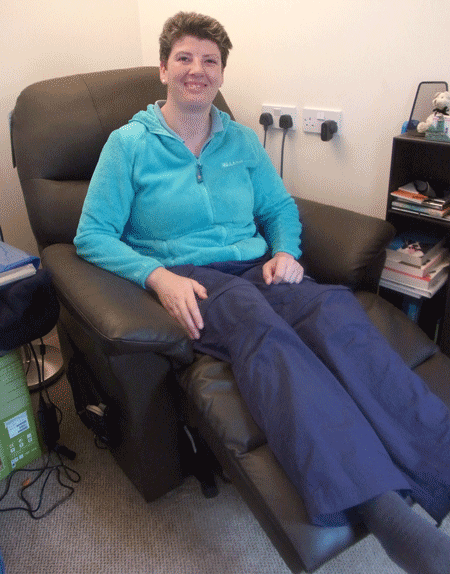 Kirsten from Huntingdon. Is very very happy with the twin motor reclining chair we have supplied. Kirsten is unable to walk or stand after a road accident when she was 21. Is a full time wheelchair user and has up to now had to stay in it in the evenings when on her own. Now with her new reclining and lift-out chair she is able to snooze in great comfort in front of the TV in the evening! She is a keen sailor on Grafham Water.
---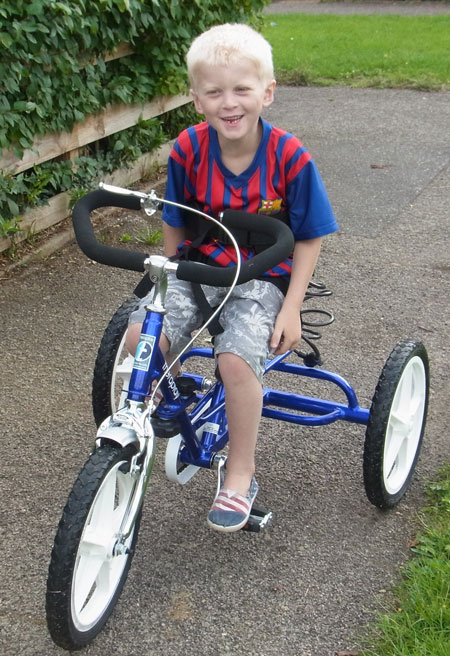 We supplied a Trike to Shay he's been on it morning till night practically every day he has had it and loves it!
---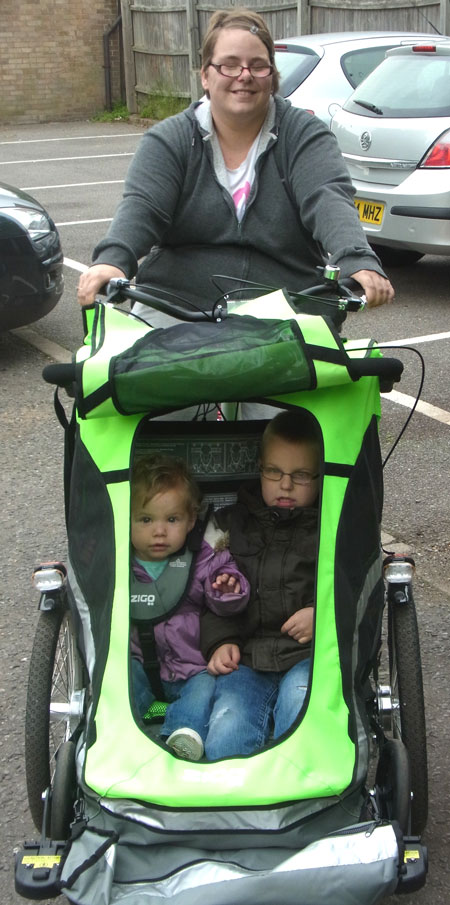 Ryan in the trike we supplied that will help his mum get him to school and back.
---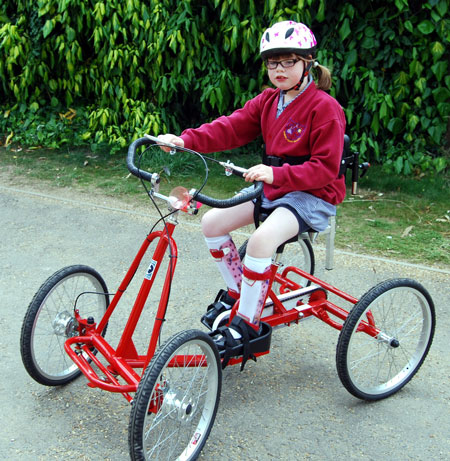 Hannah from Perry, enjoying her new quad bike
– offering much more stability than her previous trike.
---
A chairlift was installed for Mr Scripps.
---
A scooter was supplied to Don Johnson
---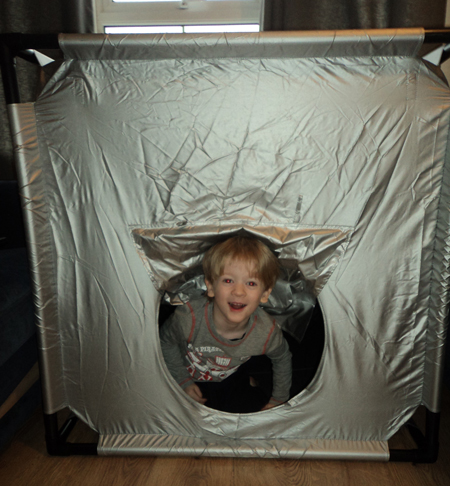 Ashton Kian Smith from Sapley. A 4 year old with over reactive sensory system and hypersensitive to certain stimuli. Therefore needs calming and organising to cope with each day. PMRT has provided a weighted jacket and blanket and a 'Dark Den' calming environment.
---
Six-year old Ollie Oldham has a new bike and will be out and about with his Dad John, Mum Jo, and brother Harry! Pidley Mountain Rescue Team has bought a £570 Mission Piggy Back tag-along trike for Ollie who has Rothmund-Thompson syndrome. The tag-along bike allows the whole family, who are all very keen cyclists, to get out as a family while keeping the very active Ollie safe as he has additional learning and sensory difficulties with limited danger awareness.
---
Janie with the Duo Bike to get out and about and have some fun.
---